KOMODO, Indonesia – Indo Aggressor Live Aboard!
Feb 10 – 17, 2023
Indo Aggressor Live Aboard!
(SOLD OUT!  Please ask about waitlist.)
Add on options being planned!
We are headed back to beautiful Indonesia, and this time to a new destination for us, Komodo National Park!  Indonesia has some of the world's best diving!  This is an actively protected marine park!  You have heard of the famous Komodo Dragon, the world's largest lizard?  Originally the park was founded in 1980 to protect this amazing lizard.  Later it was dedicated to protecting other species, including marine species. In 1991 the national park was declared a UNESCO World Heritage Site and recently, one of the new "New 7 Wonders of Nature!"  If you are looking for an excellent and affordable live aboard with INCREDIBLE diving in a safe area, you found it!
So what else will you expect to see the this Komodo Island area with over a 900 square miles of protected national park?  The park falls within the Coral Triangle, stretching from the Philippines to the Solomons to Java, and is considered the most biodiverse marine area on Earth. In the park there are over 1,000 fish species, almost 300 types of coral, 70 sponges, 14 species of whales, six turtle species, and even dugongs in this protected area. Marine ecosystems, including fringing and patch coral reefs, mangrove forests, seagrass beds, sand, and seamounts.  Highlights of the itinerary: Manta rays and occasional Molas in Langkoi, excellent macro life, schooling fishes such as jacks, bumphead wrasses, excellent soft coral growth, torpedo rays, and sea apples in Mota Island.  Yes, we are going during manta season, so we hope to see these beautiful creatures, as well! Temps on the "Komodo Deep South Itinerary" range from 75 – 84 degrees F.  Currents bring in the nutrients, so we'll be in for some fun drift diving.  An advanced certification OR experience diving in stronger currents is needed.  The diversity and abundance of marine life is stunning from large to small, we enjoy it all! There will be the walk on Rinca Island to see the Komodo Dragons, too!  Come join us, and experience it for this experience of a lifetime!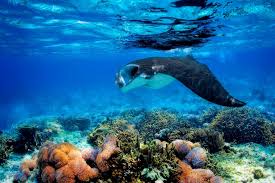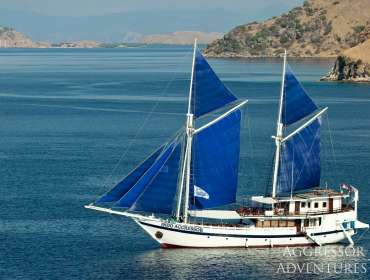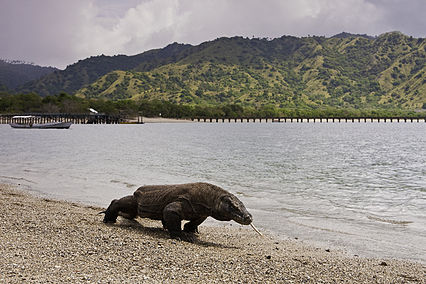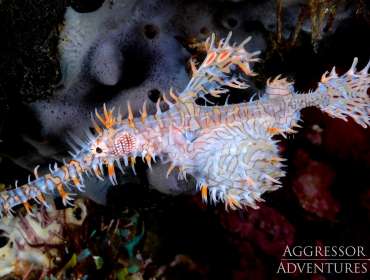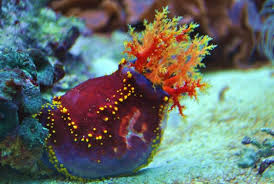 Here are the Indo Aggressor Costs and What's Included: (Our Group has the Whole Boat!)

$4050 pp (Master Stateroom – Upper Deck – Either 2 Twins or 1 King Bed) – Sold Out
$3750 pp (Deluxe Stateroom – Lower Deck – Queen Bed) – Sold Out
$3650 pp (Twin Stateroom – Lower Deck – Two Bunk Twin Beds w/ ladder!) – Sold Out
(Sold OUT – Please ask about a waitlist.)
What's Included:
8 Days, 7 Nights on board the beautiful Indo AggressorLive Aboard
(The Indo Aggressor is a 98' (124' LOA) finely crafted twin-masted wooden sailing yacht built in the Pinisi style.)

Komodo Deep South Itinerary – Incredible!
Round-Trip Airport to Live Aboard Yacht Transfers on the date of arrival and departure
Spacious Double Occupancy Staterooms with ensuite bathroom (If you do not have a roommate, no worries!  We'll help you find a good match.)
Up to 4 Dives Daily with In-Depth Dive Briefings and excellent dive guides, tanks, weights, and belts, rental gear, as needed
3 Delicious Meals Daily, Fruit & Snacks, soft drinks, coffee, and tea.  (Beer and One Glass of Wine available at dinner.  You may BYOB on board, as supplies are limited in Indonesia.) 
Guest Salon has TV with media player, and stereo sound system; Partially Shaded Sundeck, Outside Shaded Dining
Diving from 2 Tenders to get to the best dive sites
110-volt strobe charging station and a large camera table available for camera/video equipment.

2 Outdoor Fresh Hot Water Showers for after dive rinsing
Nitrox Available at $100 pp (unlimited for the week)
Professional, service oriented, knowledgeable crew members and detailed dive briefings
Group T-Shirt Memento from Dive and Travel Adventures
Group Leader, Heather Bloom, Dive and Travel Adventures

Extras:
Airfare will run around $1000 pp to Bali (inner island air approx. $150 pp)
Marine Park Fee and Port Fee of $170 pp (subject to change slightly)
No Fuel Surcharge at the moment
Add-On to is being planned, as well, to a land-based dive destination, such as Bali and/or Sipadan or elsewhere in the Coral Triangle area.  Stay Tuned! 
Register Now!
Deposits:  $500 pp, non-refundable deposits are due Dive and Travel Adventures to secure your space.  First come, first choice of cabins.  Trip insurance recommended, please ask for details!  Please Call Heather at Dive and Travel Adventures at 231-855-1353 or email her at [email protected] for details, and to sign up today!
We invite you to discover another piece of paradise in Indonesia….Komodo!