Sept 28 – Oct 5, 2024 (Live Aboard Dates)
Trip of a LIFETIME!  Add to your BUCKET LIST!!!
Central Atolls Classical Route on the Blue Force One!
Number One live aboard in the Maldives….
We are headed back to the Magical Maldives diving the Central Atolls Classical Route with Oceanic Mantas and Whale Sharks….plus a whole lot more!  We'll be using the Blue Force One Live Aboard, voted the number 1 live aboard in the Maldives in 2018.  It is awesome.  This spacious live aboard competes with land-based resorts with comfortably appointed rooms and spacious lounge areas. And the diving is done from a large Dhoni, complete with its own crew and compressor, making diving so enjoyable.  And the marine life?  Not only will be see mantas and whale sharks, but we'll be looking for grey sharks, white tip sharks, black-tip sharks, and on some occasions, hammerheads and dolphins, eagle rays, schools of colorful fishes, morays, tuna fish, gild-head breams, groupers and turtles!  I even saw my first Leopard Shark the first time I was there!  And there are nudibranchs, too!
ROUTE DESCRIPTION – CENTRAL ATOLLS CLASSICAL ROUTE:
This is the best well-known route in the Maldives but at the same time it is the one that offers the best and most varied dives.
It is a 7-night route including 6-dive days on board with embarkation and disembarkation at the Male Airport (18 dives with 2-night dives).  
The itinerary goes by North Male, South Male, Felidhoo and Ari Atolls.
The aim is to find pelagic, grey sharks, white tip sharks, black-tip sharks, and in some occasions, hammerheads and dolphins, eagle rays, schools of colorful fishes, morays, tuna fish, gild-head breams, groupers and turtles.   Drifting dives in water passages and canals, thilas (submerged coral "seamounts"), cleaning stations where big mantas gather together to deworm themselves, will search for the whale shark (and if we are lucky will snorkel and even dive with the biggest fish). We will dive into a full-of-life wreck. Besides, there will be two of the most spectacular night dives in the world: one with mantas and the other with dozens of nurse sharks. 
Desert islands and typical fishermen villages are also visited to discover and enjoy a bit more of the country and if the weather allows doing so we will even BBQ lunch on a desert beach. 
Although if you are looking to relax, you can enjoy the solarium and Jacuzzi on board, kayak, Paddle SUP…
All that will make an excellent and unforgettable and amazing Great Dive Travel for divers and non-divers.
Here's What's Included on this Itinerary: (dbl occ)$2390 pp – Deluxe Cabin (6 Cabins located at Lower Deck and 1 Cabin located on Upper Deck with 2 Single Beds) $2590 pp – Junior Suite (2 Cabins located at Upper Deck with 1 Double Bed & 1 Single Bed overlooking the sea) $2490 pp – Master Cabin (1 Cabin located at Lower Deck with 1 Queen Bed) $2690 pp – Master Suite (2 Cabins located at Main Deck with 1 Queen Bed overlooking the sea)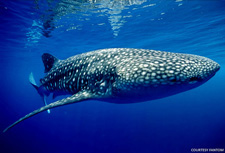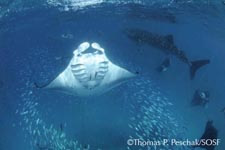 Beautiful Accommodations on board the Blue Force One!
Prices Include:
Round trip transfers from the airport to boat to airport
7 Nights Shared double cabin
All Meals – Delicious and Fresh!
Mineral water, tea and coffee
Up to 18 dives with S80 tanks, weights, dive guide, dhoni
Travel, dive and cancellation insurance INCLUDED!  https://www.blueforcefleet.com/diving-insurances/See coverage at 
Group T-Shirt Memento
Group Leader – Heather Bloom, Dive and Travel Adventures
Prices DO NOT include:
Maldives taxes 155 USD, Green tax 42 USD, service tax 130 USD (paid on board by cash or credit card with 3-4% credit card fees)
Alcoholic drinks, soft drinks
NITROX
"Day use hotel" in Male the last day (as applicable)
Diving rental equipment, 100 cf tanks (booking in advance recommended)
Internet access
Possible fuel increases and USD fluctuations
Airfare: Running $1100 pp from Chicago in Sept of 2023.  We'll book air as soon as it's available from your favorite departure city or you may book your own. Deposit:  $500 non-refundable deposit needed to hold your space ASAP. Book by Friday, Nov 18 and receive FREE Nitrox!  Add-Ons To Be Determined….please ask if you'd like to stay longer?
Register Now!
Please contact Heather to Sign On or for any questions at 231-855-1353 or by email.