PENSACOLA, Florida… Time to Dive the Gulf of Mexico!
April – October, 2020
$150 pp/day (Lodging and Airfare extra)
Affordable Getaway, known for the USS Oriskany, many other Artificial Reefs, Abundant Marine Life, and More!
Book Yourself or Bring a Group!
(We are diving with Cap't Dan and our Charter Boat: High Ty'd! 
Many options available to make your diving experience memorable!)

With all of our International Travel, time to schedule a trip in the States!  While many divers think of going to the Florida Keys, Heather and Dan are thrilled with the diving in the Gulf of Mexico, Pensacola, Florida.  And Pensacola offers much more than diving:  Beautiful Beaches, State and National Parks, historical Ft. Pickens, Pierce Minor League Baseball, Shopping, Dolphin Watching, Fishing, a variety of Restaurants, Watersports, and Relaxing Sunsets.  Tired of flying to a destination?  Pensacola is only a road trip away.  While there is diving year round, most divers prefer the warmer water temperatures from April through October.

The DIVING? Pensacola is known for the largest artificial reef in the world, the USS Oriskany, The Mighty O!  Even though the flight deck is at depth of 130 ft, the Island (Control Tower) takes multiple dives to explore completely.  And there is a variety of other artificial reefs to explore:  Ocean Wind, Pete Tide, Joe Patti, Russian Freighter, YTD-14, Avocet, Lulu, New Venture, and more  .  Enjoy diving among the variety and abundance of marine life on the sites!  It seems Lionfish enjoy the waters around Pensacola, also.  Try your skill at Lionfish spearing!  And every year the State of Florida adds artificial reefs to the Gulf.  Currently, the newest project is distributing the bridge rubble from the Pensacola Bay Bridge demolition.  
LODGING?  There are many options of where to rest after a day of diving and/or exploring Pensacola.  There is a variety of beaches with hotels, condos, cottages, and homes to rent.  Possibly you would like to be within walking distance of Downtown Pensacola.  Pensacola offers a wide variety of places for you to choose from.  As with any vacation location, it is always best to reserve your space as early as possible.  Here is a short list to choose from:
Cottages on the Green
At Home Inn and Suites
Holiday Inn Express Downtown
Residence Inn by Marriott Downtown
Holiday Inn Express Pensacola Beach
Springhill Suites by Marriott Pensacola Beach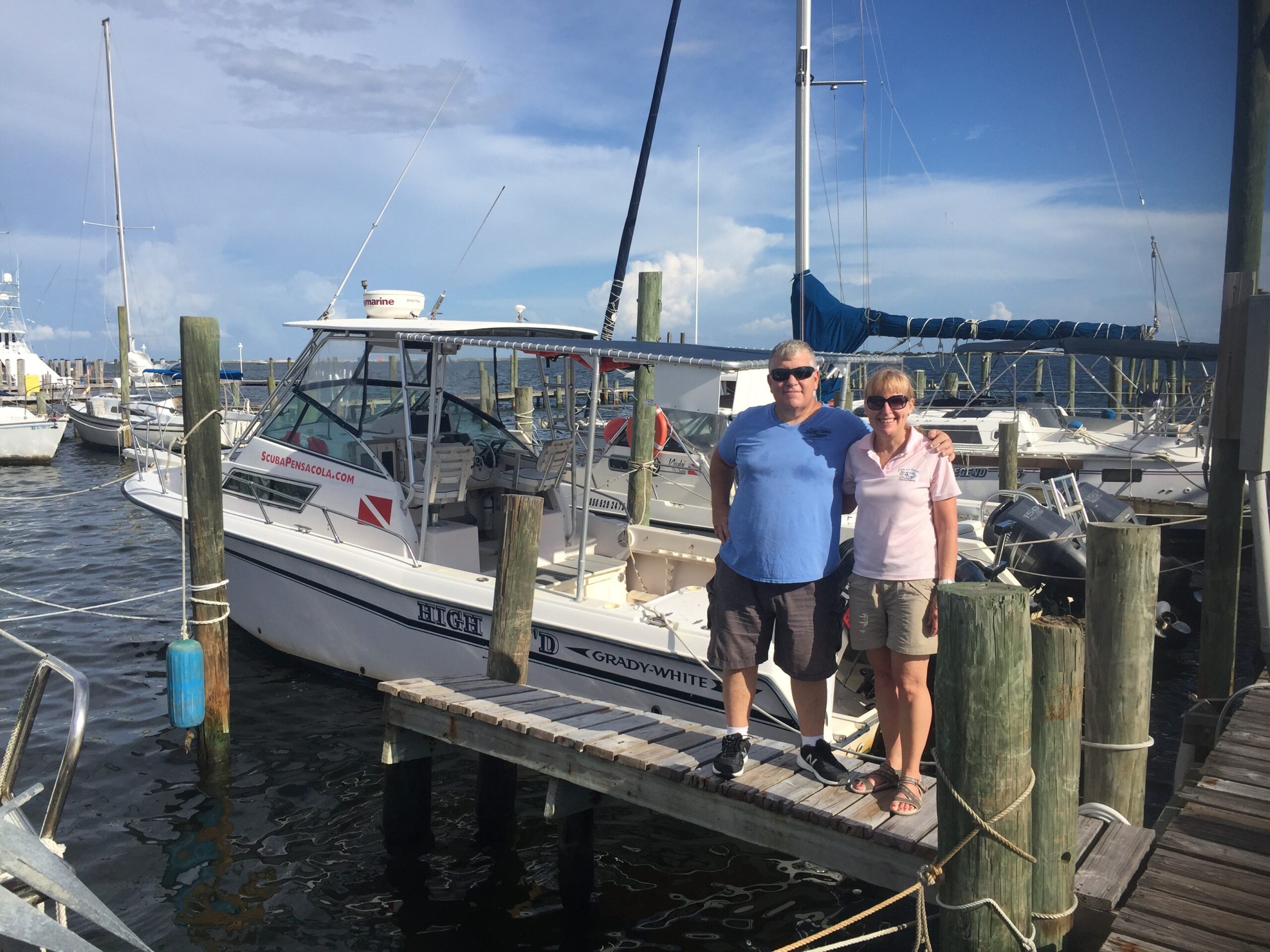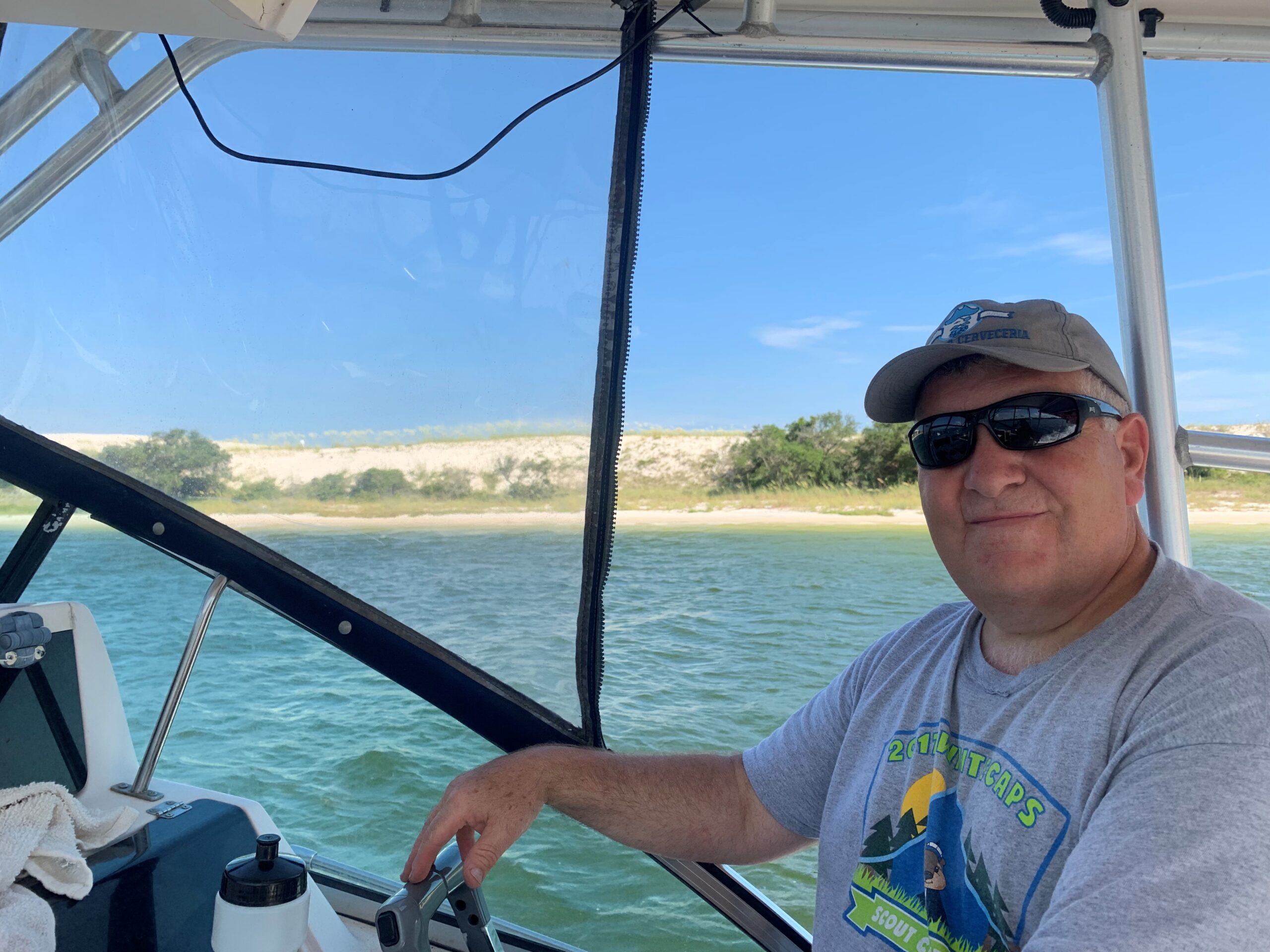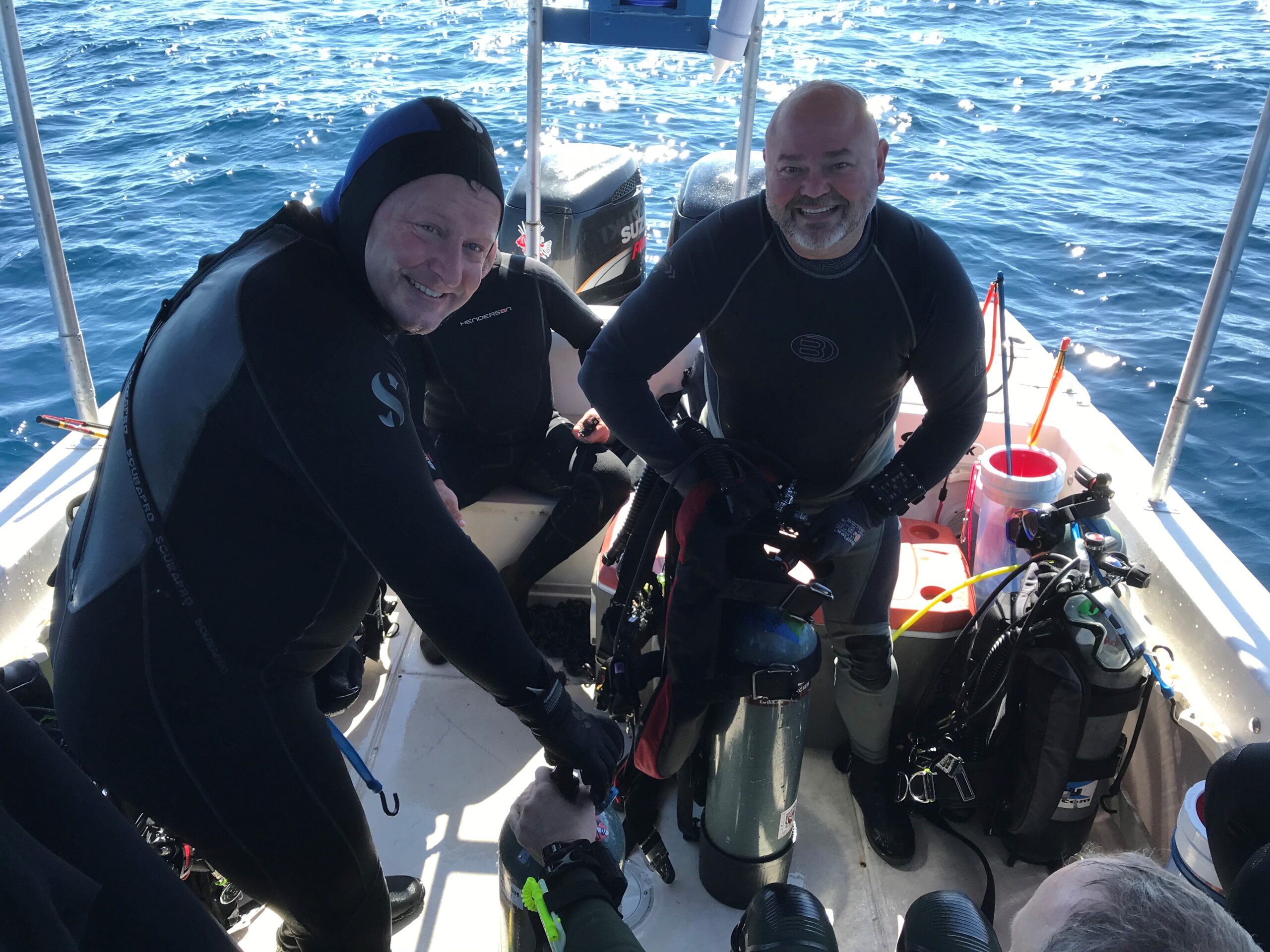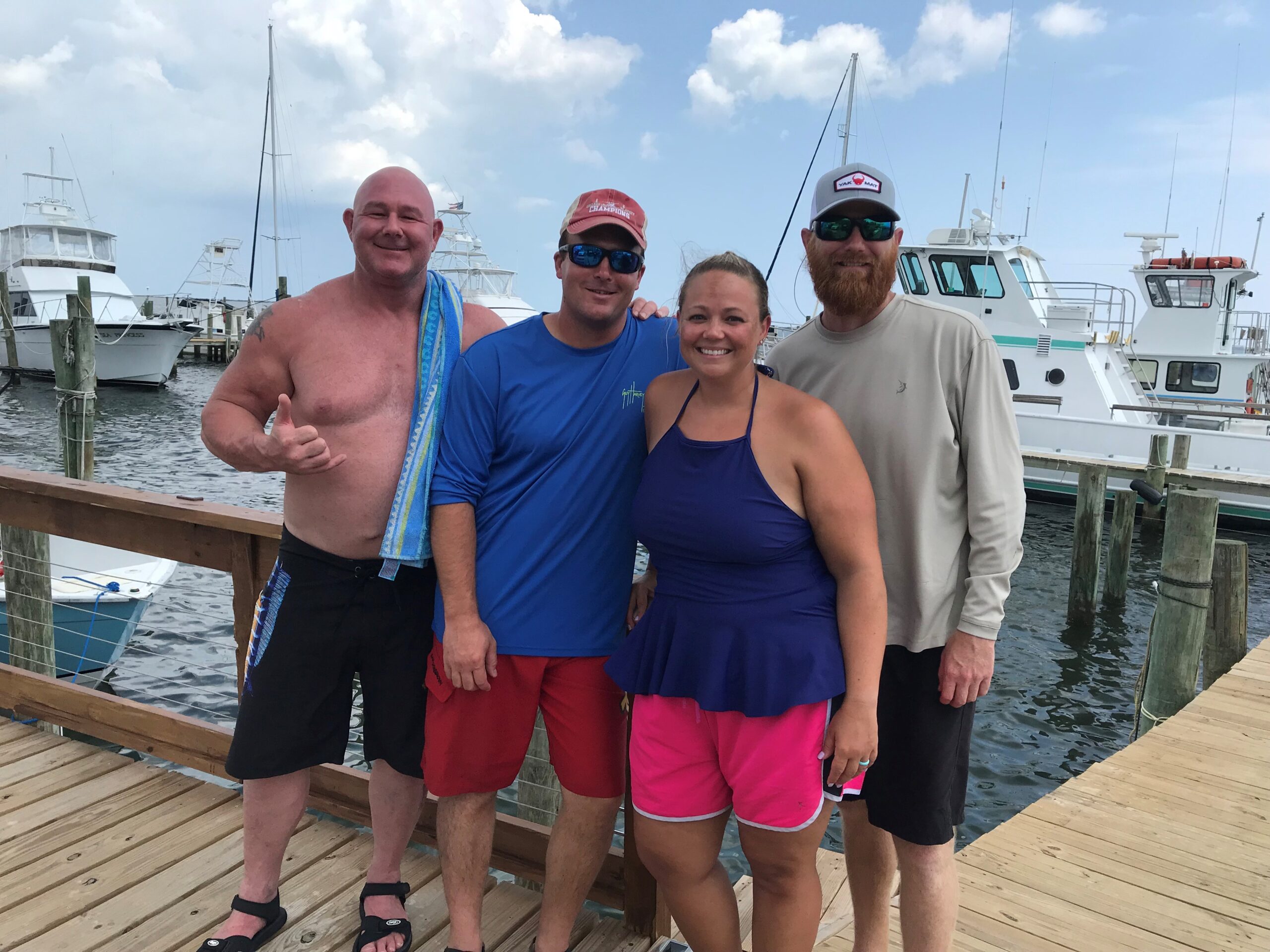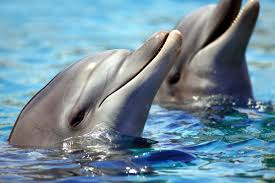 Your Charter Includes:
• 2 Tank Dives (3 Tank Dives Available)
• Divemaster
• Water and Gatorade (Hot Chocolate Spring & Fall)
• Snacks
• High Ty'd T-Shirt
• Dry storage area
• Changing area in Cabin
• Head
• First Aid Kit and Oxygen
• Ice & Storage for your Lionfish & Fish
• Eco Friendly Sunscreen
• Discounts for Multiple Days of Diving
Add-Ons:
• Airfare – Book your own or Heather can help you with your booking.
• Lodging – Many options to choose from in the Pensacola Area.  Book your own or Heather can book.
• Scuba Equipment, Tanks & Weights not included.  Rentals available at local Dive Centers
• Oriskany (Offshore) Trips and 3 Tank Dive Trips

Cost:
Deposits of $50 pp per day of diving (non-refundable) are needed to guarantee your space.  Rates for Airfare and Lodging vary.  Not Included: Divemaster gratuities.  Trip cancellation insurance recommended.  Reserve your space today!  Call Heather at 231-855-1353 or email her at [email protected].  Or reserve your trip with Captain Dan at 231-855-0396 or email him at [email protected]
Feel Free to invite to family and friends! Welcome to Beautiful Pensacola!