The Bahamas  (Tiger Beach, West End, Grand Bahamas/Caribbean)
April 29 – May 6, 2023
(Space Based on Availability – Act Now!) – Only 1 Space Left!
Grand Bahamas Itinerary – Rarely Dived Areas!
Bahamas Aggressor Live Aboard
We Are Headed Back to this Amazing Destination in the Bahamas!
The marine life in the Bahamas is spectacular, due to the nutrient rich waters of the Gulf Stream, flowing through this area!  During the late spring and summer months, the Bahamas Aggressor takes a break from its regular itinerary to dive the remote areas of the West End of the Grand Bahama Island area. This is also the time that Tiger Sharks are more common there, and April and May are the best time to catch a glimpse of them. The West End, rarely visited, is home to a variety of marine life including the larger sharks and dolphins, and smaller grouper, snapper, and a wealth of reef fish. At least one afternoon is spent diving the area known as "Tiger Beach." To attract the sharks, a "scent triangle" will be used. (Chum is NOT used.) Caribbean Reef Sharks, Lemon Sharks, and Tiger Sharks are in the area, and they are amazing!  7 of us are returning on this trip, as we enjoyed it so much last time!  Watch the Bahamas Aggressor Live Aboard video.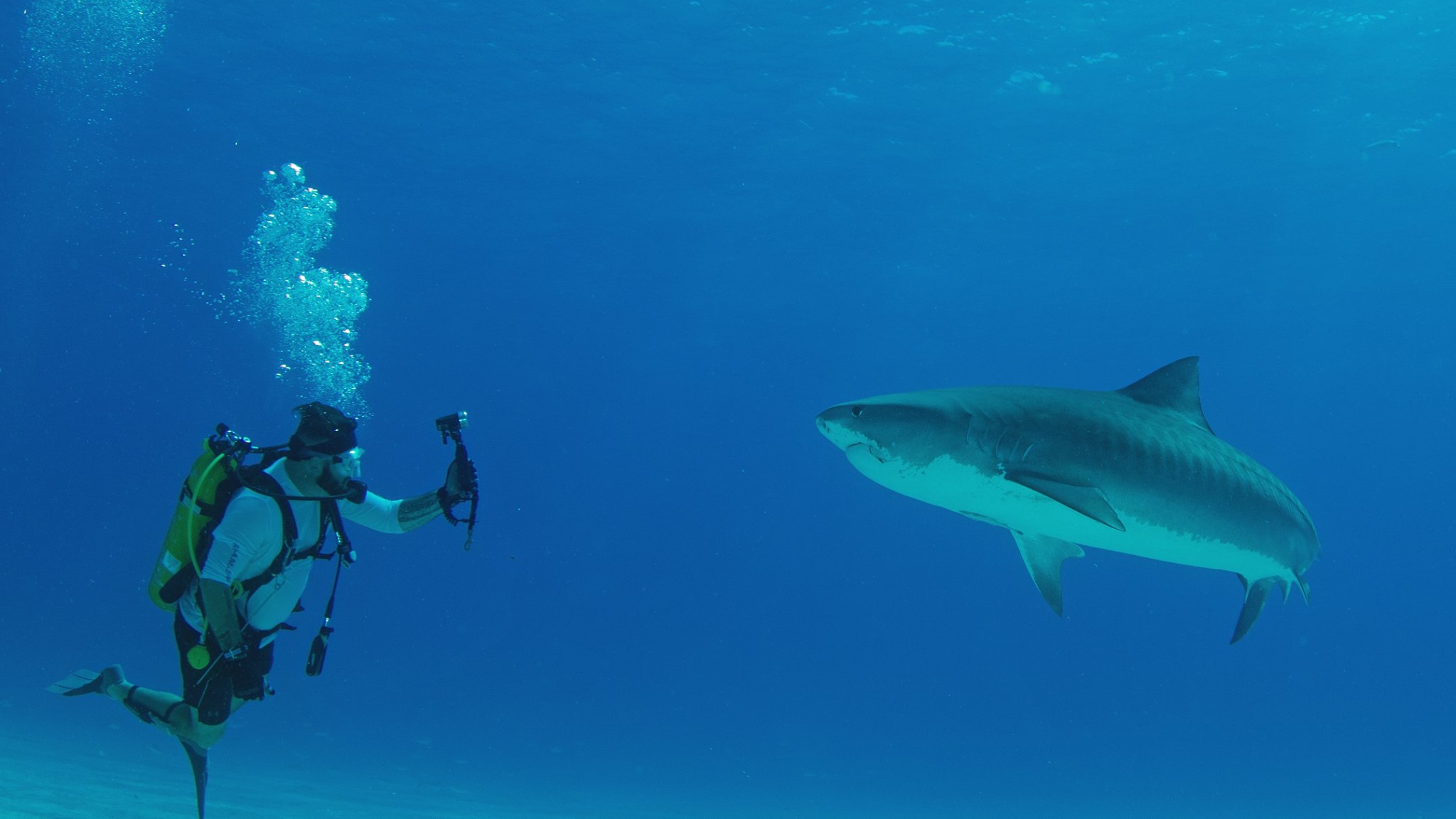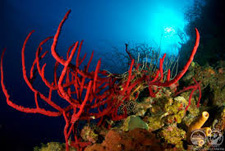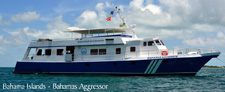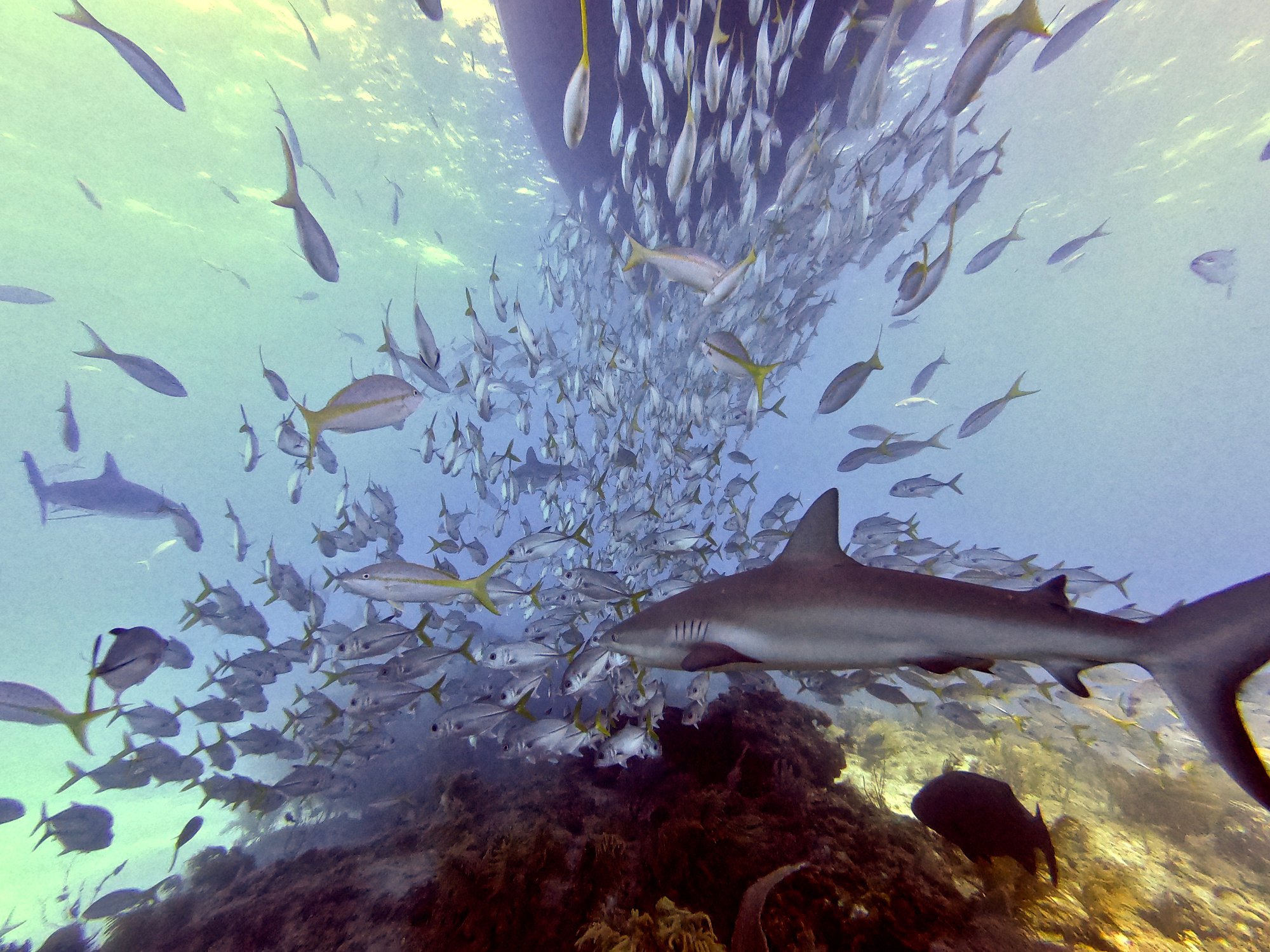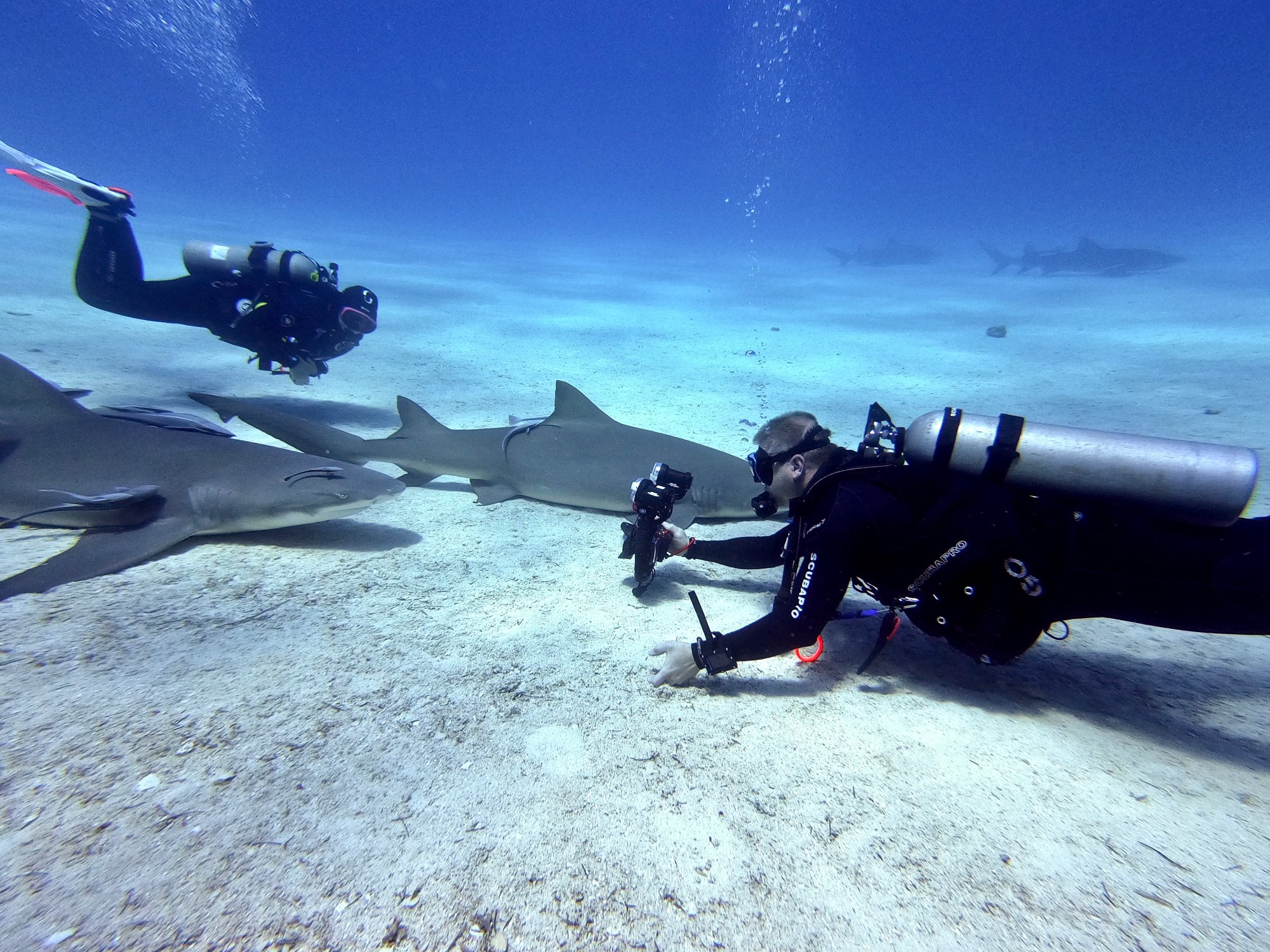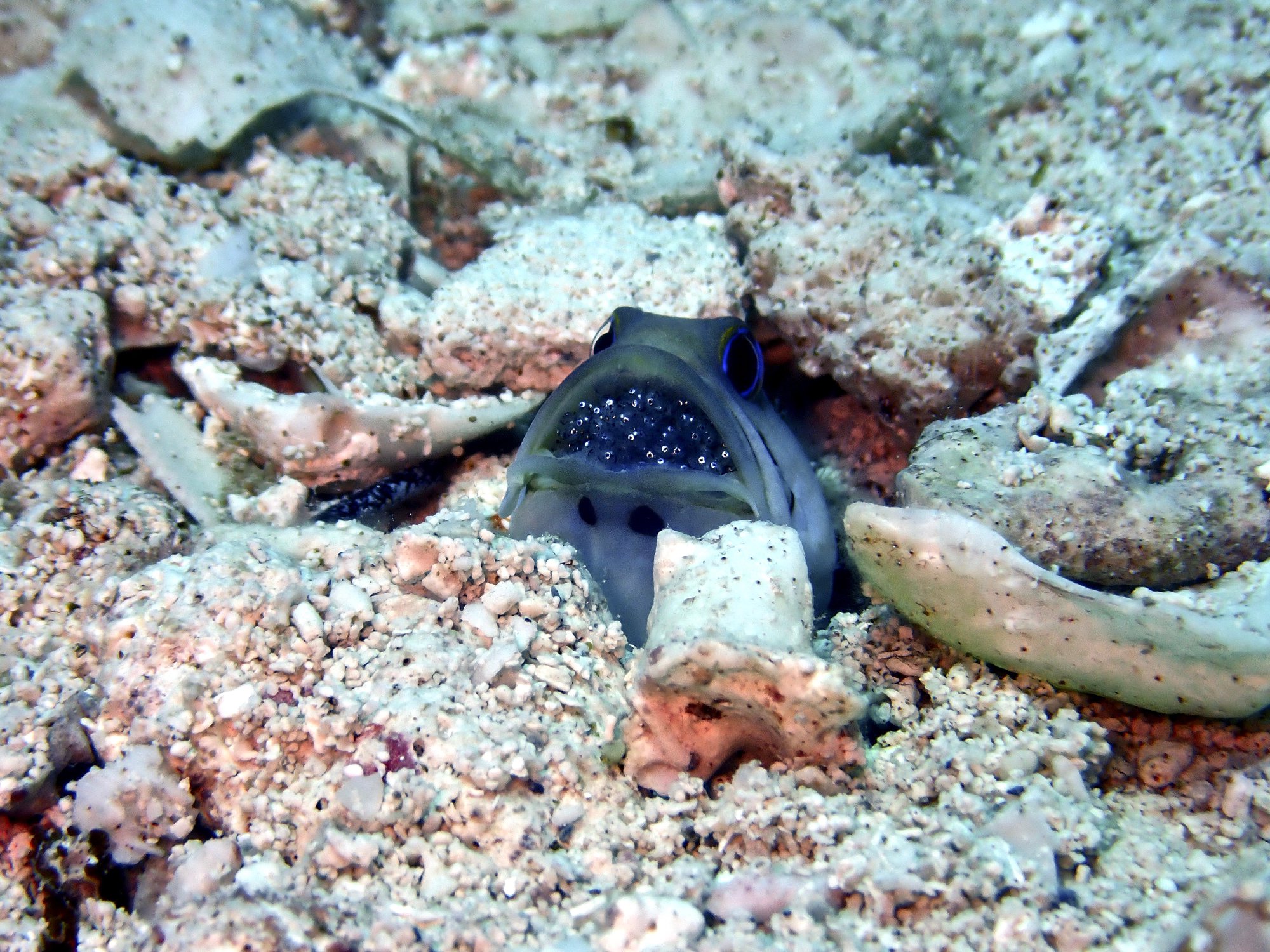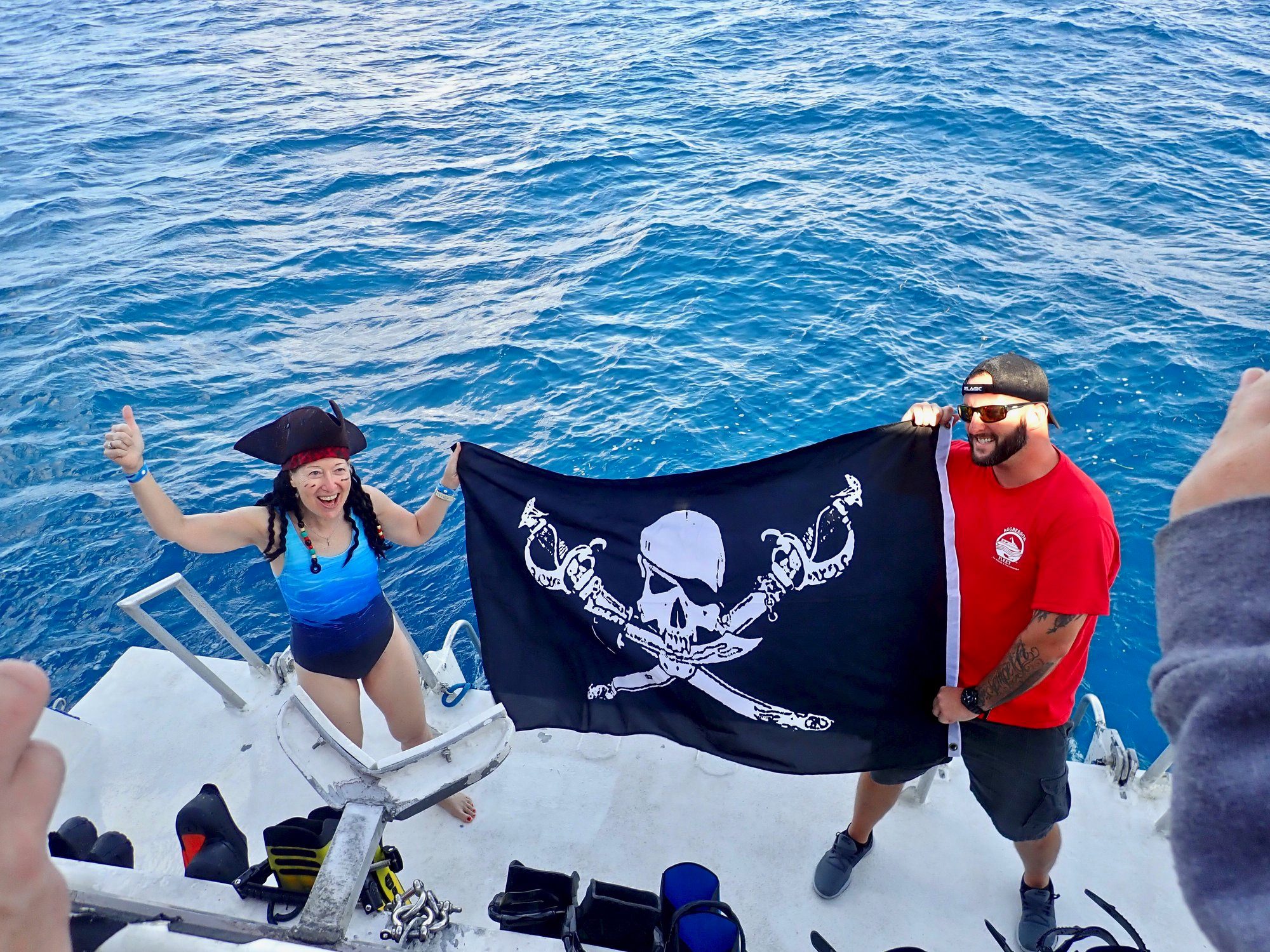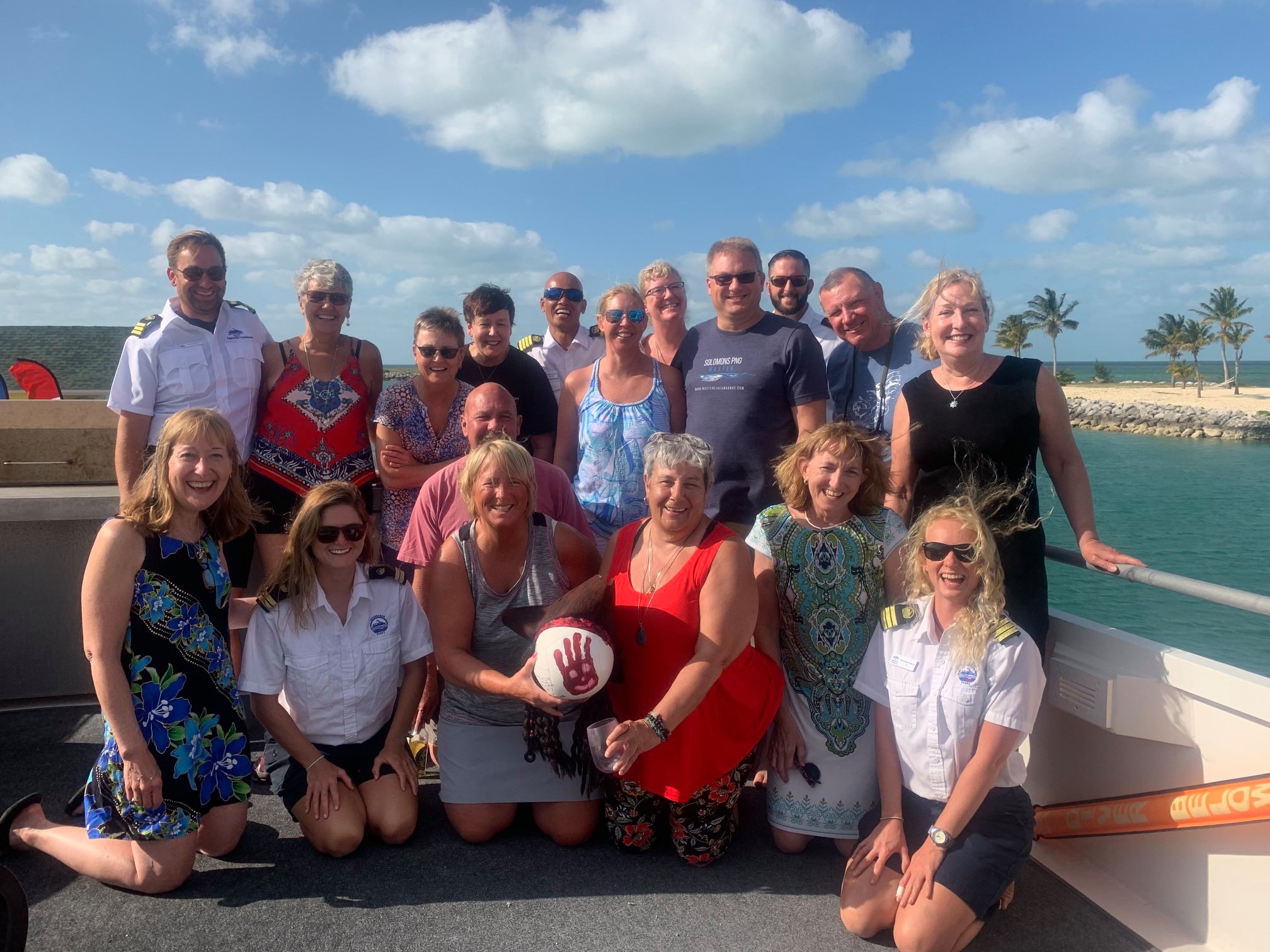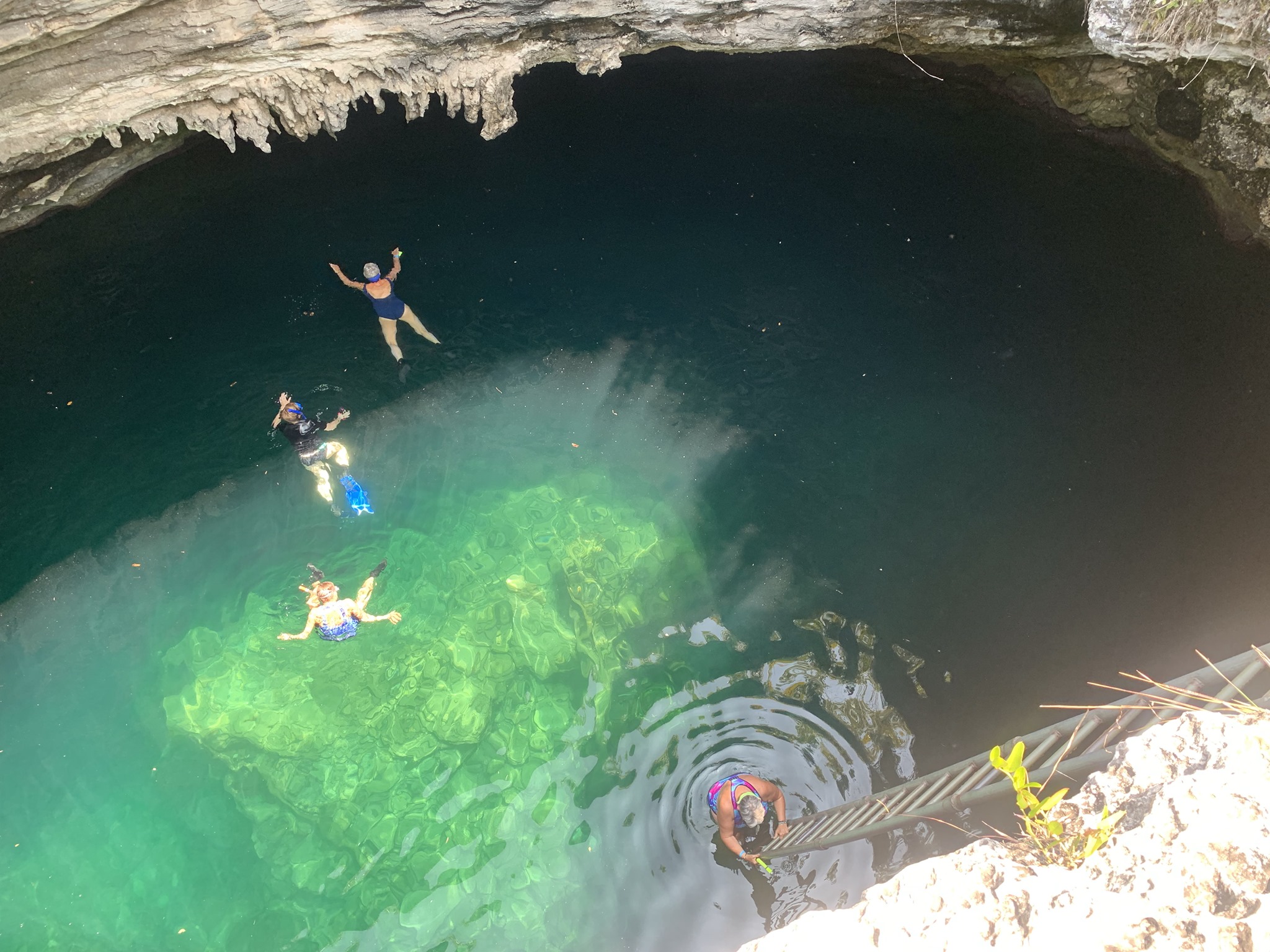 Underwater Bahamas
offers larger marine life, including sharks, turtles, octopus, rays, and dolphins as well as schooling fish and macro life. It's a great combo of marine animals and beautiful reef! What a magical place, right in our own back yard of the USA! All dives are made from the mother ship. Water temp ranges from 78 – 80 degrees. It's a perfect time of year to dive the Bahamas!
The Bahamas Aggressor
a 100ft long live aboard dive yacht, is a well maintained luxury live aboard. All of the staterooms have individual air-conditioning controls, monitor with media player, and private bath. There is a large dive deck with camera table, charging station, after dive showers, and there is plenty of area to relax. There is even a hot tub on the half-covered upper deck. Please visit the website at Bahamas Aggressor for all the details!
Your Trip Includes:
8 Days/7 nights Aboard the Bahamas Aggressor
Up to 5 Dives Daily, Including night dive, weather permitting
Professional Crew, including detailed dive briefings
3 Delicious Meals each day, including between meal snacks
Soft Drinks and Local Beer and Wine
Complete Photo Center with a digital video and still photo editing computer
Large Camera Table and Charging Station
Group T-Shirt from Dive and Travel Adventures with Dates/Location
Group Leader – Heather Bloom, Dive and Travel Adventures Owner/Divemaster
Cost from Grand Bahama Island:
$2895 pp for the Quad Cabin (1 Space in Quad Cabin Available)
$3095 pp for a Double Cabin (1.5 Cabins Available)
(Please Note: You do not need a roommate on a live aboard to sign on! You pay the per person rate, and a roommate will be assigned to you, based on gender. If no roommate is available, you still get the double rate price! Nice!) 
Additional Costs: Airport/Boat Transfers, Port and Park Fees $100, Unlimited Nitrox $100, Live Aboard Staff Gratuities, Meal on the Last night in town, and Airfare to Freeport, Grand Bahama. $500 non-refundable deposit due to reserve your space.  Trip Insurance recommended at 9.5% % of the cost of your trip. Crew Gratuities 10 – 15% of your cruise. Booking airfare when available or Air Miles may be used. (Space based on Availability. We had 14 Spaces – And it only 1 space left. Plan Ahead and guarantee your space!)
Add-On Planned:
Please ask about the add-on being planned on Grand Bahama Island.  There's lots to see on the island, including The Straw Market,
Unexso, Port Lucayan, Lucayan National Park, and MORE!
Come join us to this amazing destination! You will be happy you did! Welcome Aboard!
For Complete Details on this live aboard dive cruise, see "Know Before You Go," Bahamas Aggressor. Let us know what questions you may have and how we may help!
Register Now!
Please contact Heather to Sign On or for any questions at 231-855-1353 or by email.